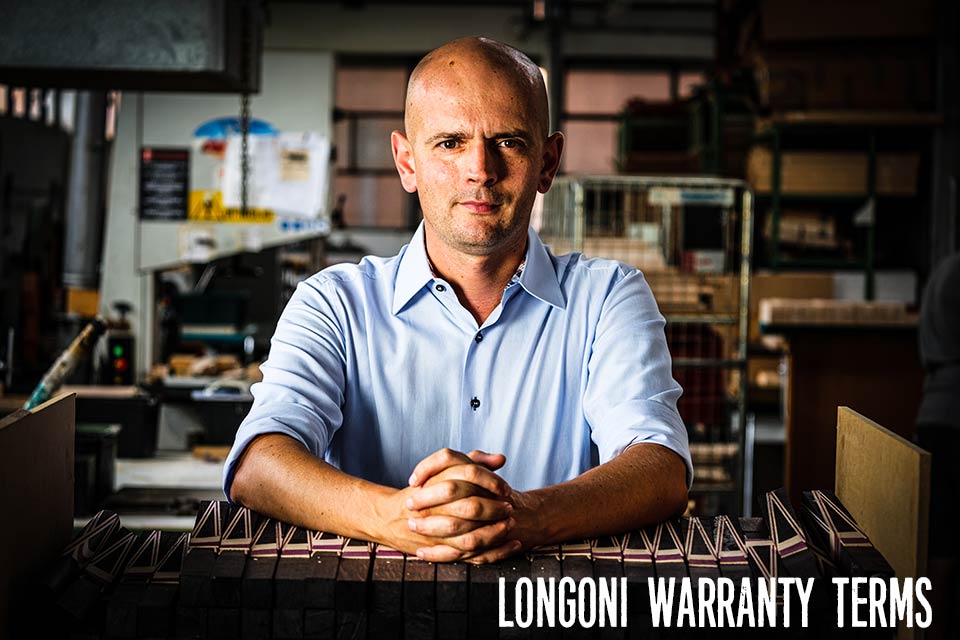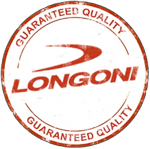 The Longoni  cues are produced entirely in Italy by Longoni Ltd. (www.longonicues.com) and distributed worldwide by the Longoni family's commercial company, Norditalia Parts Ltd. (www.norditalia.it), through its network of official dealers (
https://www.longonicues.com/longoni-dealers
).
All Longoni products are covered by a 24-month warranty under European community laws. The Longoni company extends this guarantee for a further 12 months for those who register their product on
www.longonicues.com
The warranty covers cues with manufacturing defects on the condition that the product has been correctly stored and properly maintained.
Any changes made to the product by third parties, poor storage or misuse of the product, invalidates the warranty. The cue must have been purchased by a retailer with proper proof of the date of purchase from which the 24-month coverage will start.
The correct storage of the tool means that the cue is kept at a temperature of between 10 and 30 degrees, inside a case when not used, in an environment with relative humidity between 40% and 70% and never in direct sunlight. The cue should only be cleaned with specific products.
Steps to activate the warranty:
To avail of the guarantee, the buyer must contact their retailer who, after contacting us, will provide correct instructions to proceed. In case the retailer is unreachable you can contact our company through social networks or via email (
info@longonicues).
In any case, the buyer, before undertaking any warranty service request, will have to send a copy of the purchase tax document clearly bearing the name of the seller, provide any serial numbers (present on the butts and shafts ), detailing the problem encountered. It is also important to send photos and/or videos to understand the issue in detail.

Before shipping the tool you will need to receive written permission to proceed, from the retailer, or from us (in case the retailer is unreachable),
The guarantee does not include; coverage of shipping costs, customs duties or any additional costs due to sending/receiving.



The company does not take responsibility for any losses or damages due to the shipper: it is advisable to request shipment with full insurance on the object and trust only qualified shippers.

If the returned object is not repairable, the company reserves the right to evaluate before a replacement of the same model can be issued, upon agreement between the retailer or the customer.