LONGONI EXCLUSIVE CUE- CORES
DISCONTINUED CUE CORES
HEXA CORE - THE LAST AMAZING CORE BY LONGONI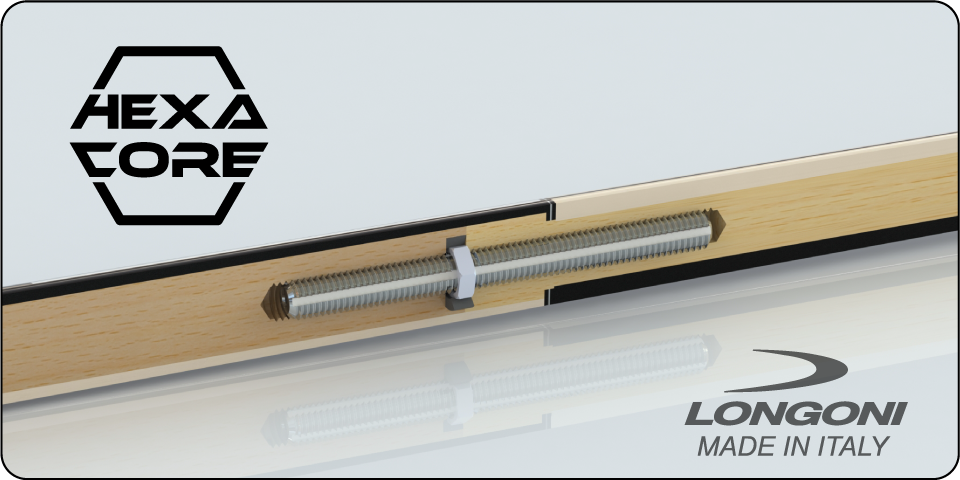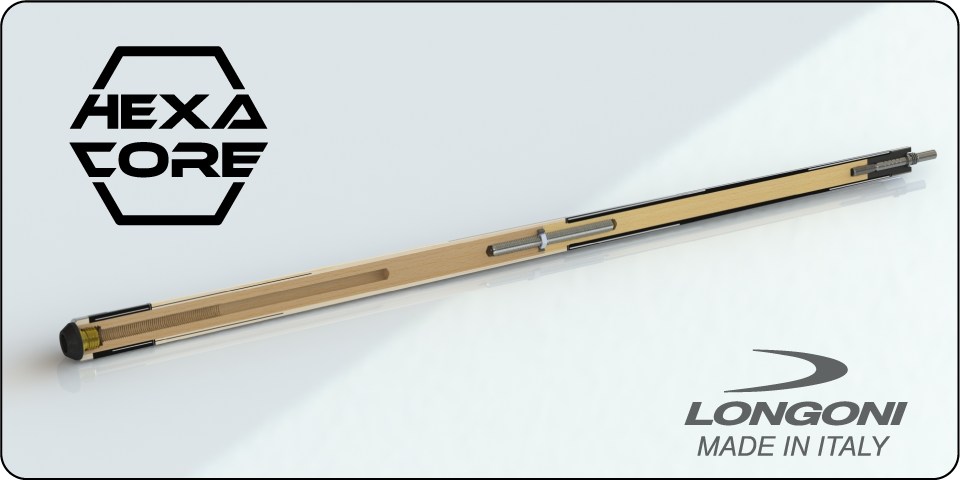 HEXA-CORE is the latest evolution in the construction technique of Longoni butts.
It is the combination of two techniques: it combines the silence of the X-CORE metal system and the harmony of the XYLOCORE system. It is mainly used for pool and carom cues.
The component that joins the two parts of the butt is made individually with numerical control out of ergal aluminium and is equipped with grooves to calibrate elasticity and fix the piece mechanically as well as chemically.
It is installed more precisely than in traditional systems and it guarantees a long life of the cue.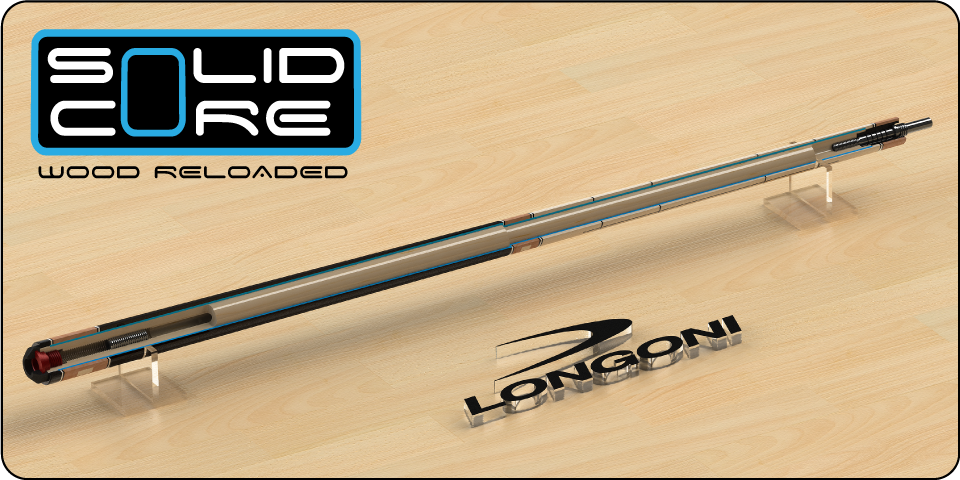 The SOLID CORE is currently used for a limited number of models with curved rings (eg Sultan), battlements rings (eg. Evolution) or mono-essence models (eg Nirvana).
Its characteristic is to have an unique wood from the joint to the bumper inside the cue. In some variations the integral core is however recreated with the aid of the hexacore component system to ensure higher non-deformability.
Feature of the solidcore is greater softness in the game compared to HEXA-CORE.