CUE MODEL:
SCROLL HI-RES IMAGE


DISCIPLINE:


pool
STATUS:
reserved - VM LINE Exclusive availability for Billiard's Shop (www.mondobiliardo.com)
PRODUCT DESCRIPTION:
S18 is the dream cue for every player looking for an exclusive product made to play and reach an higher standard of games.
The dark look is broken by flames of turquoise in the upper part.
Butt and shaft are strongly bond by Vp2-titanium joint. The black dress is made by the exclusive Longoni laminated Nox wood on an hornbeam solidcore.
extraordinary Lacerta Longoni grip
3Lobite installed.
LIMITED EDITION:


No
WOODS:
Nox silver, hornbeam.
REFERENCE ITEMS:
item 24517 with nr 1 S30 VM with Imago ring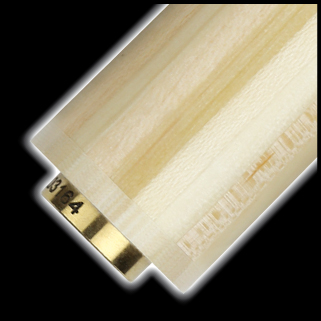 COMPLEMENTARY:

CUE MIN WEIGHT:


19oz
SHAFTS:
one
PRO PLAYER:
No

SERIAL NR:
Handsigned number
PRODUCTION YEAR:
-
CERTIFICATE:
No
EMBEDDED TECHNOLOGY:
IMPORTANT NOTICE:
The company reserves the right to apply modifications or changes to the product without any obligation of previous notice.