CUE MODEL:
GIULIETTA LEATHER


SCROLL HI-RES IMAGE


DISCIPLINE:


Pool
STATUS:
discontinued
PRODUCT DESCRIPTION:
COCOBOLO LEATHER VERSION
Traditional prongs style combined with Italian accent, the end result is this craftmanship masterpiece. Leather handgrip version.
LIMITED EDITION:


No

WOODS:
curly maple, cocobolo, black ebony
REFERENCE ITEMS:
item 24320 with "leather" version with nr 1 S2 laminated shaft with Imago ring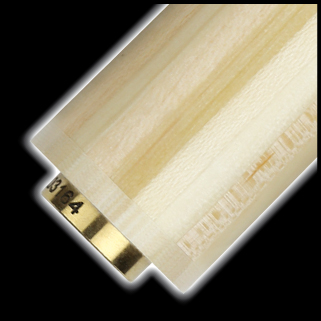 COMPLEMENTARY:

CUE MIN WEIGHT:


19oz
SHAFTS:
one
PRO PLAYER:
No

SERIAL NR:
No
PRODUCTION YEAR:
-
CERTIFICATE:
No
EMBEDDED TECHNOLOGY:
IMPORTANT NOTICE:
The company reserves the right to apply modifications or changes to the product without any obligation of previous notice.