CUE MODEL: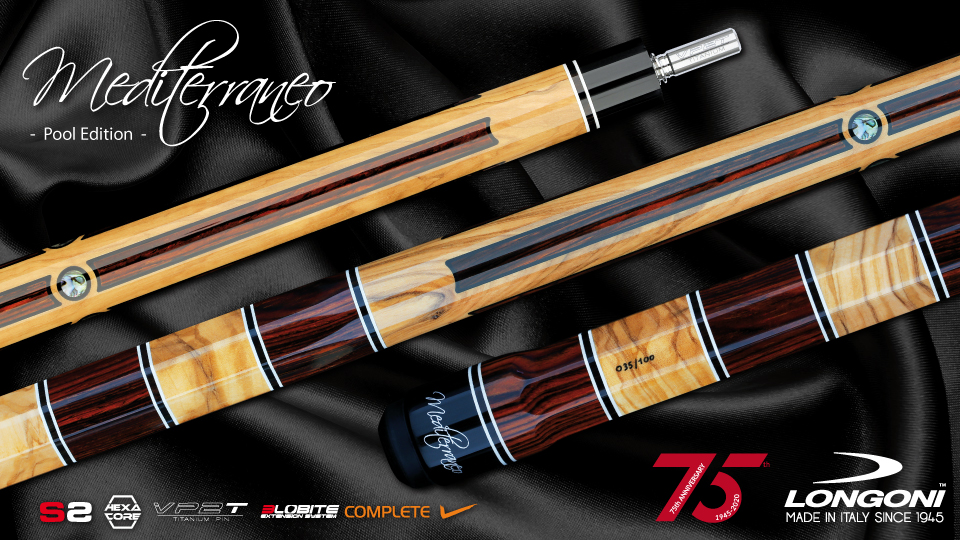 SCROLL HI-RES IMAGE


DISCIPLINE:


Pool
STATUS:
In collection
PRODUCT DESCRIPTION:

Deeply inspired and derived by Ambra cue, this hoctagonal cue, has a mediterranean style. Cocobolo and olivewood mix together to create a product admired by all design fan. Solid feeling in the game, this cue, beside being a piece of art is also a refined playing tool that can give you hours of game.

Hexa Core from 1st September 2020. Solid Core until 1st September 2020
LIMITED EDITION:


No
WOODS: 
cocobolo, macassar ebony, olivewood, balkan maple.
REFERENCE ITEMS:
item 24316 with nr 1 S2 laminated shaft with Imago ring

CUE MIN WEIGHT:


19oz
SHAFTS:
one
PRO PLAYER:
No

SERIAL NR:
Handsigned number
YEAR OF FIRST PRODUCTION

:
2010
EMBEDDED TECHNOLOGY:
IMPORTANT NOTICE:
The company reserves the right to apply modifications or changes to the product without any obligation of previous notice.