CUE MODEL: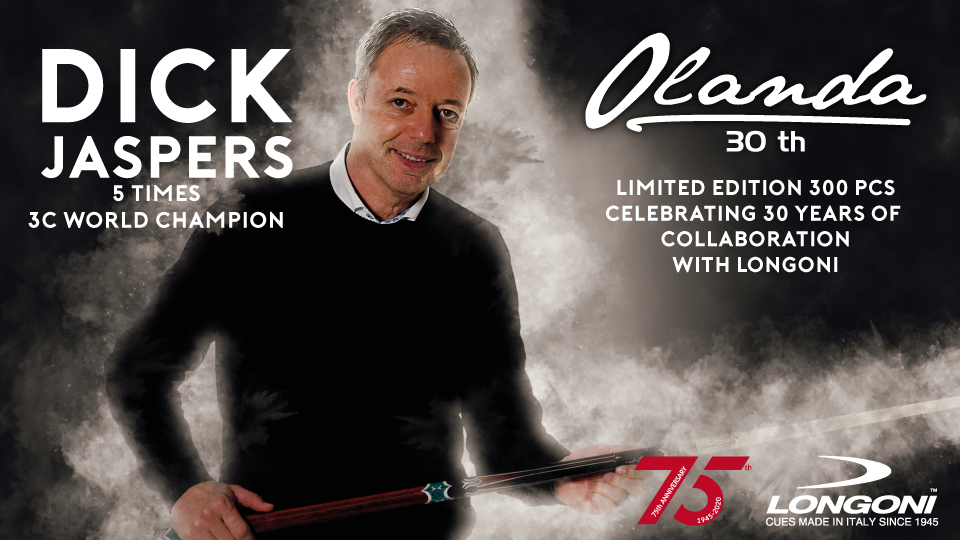 SCROLL HI-RES IMAGE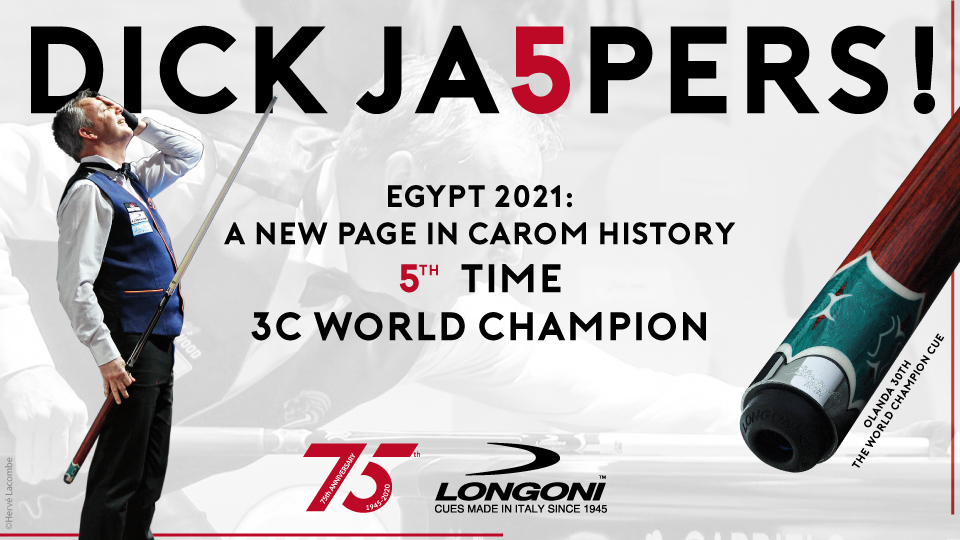 DISCIPLINE:


Carom
STATUS:
limited completed
PRODUCT DESCRIPTION:
We are pleased to announce the fourth version of the Olanda model, new limited edition for one of top member of the Longoni team, the Dutch World Champion Dick Jaspers! The celebration of 30th of collaboration with Longoni.
This Signature model is available in only 300 pcs.
Made with Hexa-Core technology with Ural and Rengas wood, hornbeam, Juma Ivory and Gem rings and inlays, Vp2 titanium joint, Olanda Heaven edition is a masterpiece of curved rings design.
This technology has been used by Longoni since several years to create elaborated and innovative styles. 
LIMITED EDITION:


300 pcs completed
WOODS: 
Rengas wood, Ural, hornbeam/maple (for the core)
REFERENCE ITEMS:
item 35694 with nr 2 S20
item 35694 with nr 2 S30
item 35696 with nr 1 Luna Nera
BUTT MIN WEIGHT:


380/390 gr
SHAFTS:
two
PRO PLAYER:

Dick Jaspers, 5 times World Championship, 5 times European Championship
SERIAL NR:
Steel engraved
YEAR OF FIRST PRODUCTION

:
2021
EMBEDDED TECHNOLOGY:
IMPORTANT NOTICE:
The company reserves the right to apply modifications or changes to the product without any obligation of previous notice.