MODELLO STECCA:
THE RO'S STRISCE PELLE

by GAETANO ROMEO



SCORRI L'IMMAGINE AD ALTA RISOLUZIONE


DISCIPLINA:


5 birilli
STATO:
in collezione
DESCRIZIONE PRODOTTO:
The Ro's è il terzo modello sviluppato da Longoni per il campione Siciliano Gaetano Romeo. 
Siamo usciti dagli schemi classici dei precedenti disegni per presentare un modello arricchito di inserti in stile tribale con anelli curvi ricavati con sofisticate tecniche cnc. I materiali degli anelli e degli intarsi sono di altissimo livello: Juma versione magma e versione avorio. 
I legni usati sono Nox by Longoni e carpino dei balcani FSC. 
Le meccaniche sono il risultato di continue ed approfondite ricerche: attacchi Vp2 in acciaio aisi 303 rettificato, sistema di blocco dell'asta Vibraless in lega d'alluminio anodizzata con trattamento ad elevata durezza, attacco ultrarapido per prolunghe 3lobite made in Germany. 
Disponibile in quattro versioni: strisce di pelle, pelle nera, alcantara originale nera, alcantara originale grigia.
Omologata Fibis, è dotata di fodero e prolunga 3lobite Hpg da 20 cm.
Studiato per puntale con lunghezza 70cm.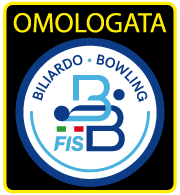 LIMITED EDITION:


No
LEGNI: 
Nox, carpino dei balcani FSC
SPECIFICHE CODICI

:
art. 24560 (solo calcio)
DOTAZIONE:
nr 1 prolunga 3 Lobite
Fodero EVA


PESO MIN CALCIO:


500gr
PUNTE:
No
PRO PLAYER:

Gaetano Romeo
NUMERO DI SERIE:
Si
ANNO PRIMA PRODUZIONE:
2019
CERTIFICATO:
No
TECNOLOGIA INTEGRATA:
IMPORTANT NOTICE:
The company reserves the right to apply modifications or changes to the product without any obligation of previous notice.