MODELLO STECCA:
CEIBO PELLE NERA

by GUSTAVO TORREGIANI


SCORRI L'IMMAGINE AD ALTA RISOLUZIONE


DISCIPLINA:


5 birilli
STATO:
in collezione
DESCRIZIONE PRODOTTO:

Ispirata ai temi floreali della stecca da carambola Longoni Istanbul, Ceibo è il 13mo modello frutto della lunghissima collaborazione con Gustavo Torregiani.
Il tre volte campione del mondo di 5 birilli ha scelto questo design in onore dell'omonimo fiore nazionale dell'Argentina, suo paese natale.
La stecca è dotata del collaudato sistema di bilanciatura e pesatura Vibraless con i nuovi fermapesi Handy. Compatibile con i puntali Longoni della serie 700, questo modello si abbina in particolar modo con la punta fibercomp molto apprezzata da Gustavo.
Venduta in abbinamento alla valigetta Eva.
Ovviamente made in Italy, ovviamente Longoni
La bilanciatura può essere ampiamente regolata grazie al collaudato sistema Vibraless: grazie all'ampia barra si può facilmente portare la stecca al peso desiderato.
Omologata Fibis, è dotata di fodero e prolunga 3lobite da 20 cm.
Studiato per puntale con lunghezza 70cm.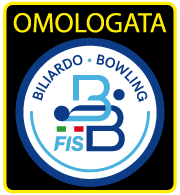 LIMITED EDITION:


No
SPECIFICHE CODICI

:
art. 24821
DOTAZIONE:
nr 1 prolunga 3 Lobite
Fodero EVA


PESO MIN CALCIO:


500gr
PUNTE:
No
PRO PLAYER:

Gustavo Torregiani
NUMERO DI SERIE:
Si
ANNO DI PRIMA PRODUZIONE:
2023
CERTIFICATO:
No
TECNOLOGIA INTEGRATA:
IMPORTANT NOTICE:
The company reserves the right to apply modifications or changes to the product without any obligation of previous notice.