MODELLO STECCA:
SB-ZERO V2 


SCORRI L'IMMAGINE AD ALTA RISOLUZIONE


 --------
DISCIPLINA:


5 birilli
STATO:
in collezione
DESCRIZIONE PRODOTTO:
Sb-Zero V2 è un modello per il gioco dei 5 birilli dal design classico ma con un cuore altamente tecnologico, arricchito dal nuovo calciolo in alluminio brunito.
Costruita con una coppia di fiamme alla francese nel cono anteriore ed un elegante incrocio di legni nell'impugnatura, tutto su base di legno Ural .
Dotata di sistema di pesi Vibraless - serie 10 , inseriti nell'innovativo tubo di carbonio, ha giunto Vp2 in acciaio e con anelli neri realizzati in "double black linen" per una resistenza senza eguali.
E' stata dotata del sistema di prolunga "Gold" per un miglior bilanciamento dell'attrezzo.
Peso stecca da 580 gr a 700 gr.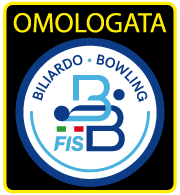 LIMITED EDITION:


No
LEGNI: 
-
SPECIFICHE CODICI

:
art. 24647 Naturale (solo calcio)
art. 24646 Marrone (solo calcio)
DOTAZIONE:
nr 1 prolunga 3 Lobite
Fodero EVA


PESO MIN

CALCIO

:
580gr
PUNTE:
No
PRO PLAYER:
No
NUMERO DI SERIE:
No
ANNO DI PRIMA PRODUZIONE:
2020
TECNOLOGIA INTEGRATA:
IMPORTANT NOTICE:
The company reserves the right to apply modifications or changes to the product without any obligation of previous notice.