MODELLO STECCA:
DOMY XI LEGNO ROSSO


SCORRI L'IMMAGINE AD ALTA RISOLUZIONE

DISCIPLINA:


5 birilli
STATO:
in collezione
DESCRIZIONE PRODOTTO:
La versione a 3 pezzi 2011 perfezionata con le nuove tecnologie Longoni.
Comodità di trasporto e performance eccellenti.
Cono e base in acero frisee tinto con pregiati intarsi in acrilico e madreperla sintetica, anelli a scacchiera in ebano emadreperla sintetica, impugnatura realizzata con impiallacciatura in ebano e acero tinto intarsiati con uno stile classico.
Sistema di bilanciatura Vibraless, perno tra impugnatura e cono VP2S, perno tra calcio e punta XPS.
Sistema con prolunga 3Lobite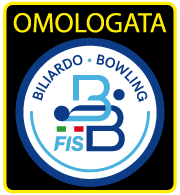 LIMITED EDITION:


No
LEGNI: 
acero frisee, ebano, acero

SPECIFICHE CODICI

:
art. 26102 (solo calcio)
DOTAZIONE:
nr 1 prolunga 3 Lobite
Fodero Titan


PESO MIN

CALCIO

:
530/590 gr
PESO MINIMO STECCA
660gr (con punta)
PUNTE:
No
PRO PLAYER:
No
NUMERO DI SERIE:
No
ANNO DI PRIMA PRODUZIONE:
2011
CERTIFICATO:
No
TECNOLOGIA INTEGRATA:
IMPORTANT NOTICE:
The company reserves the right to apply modifications or changes to the product without any obligation of previous notice.