CUE MODEL: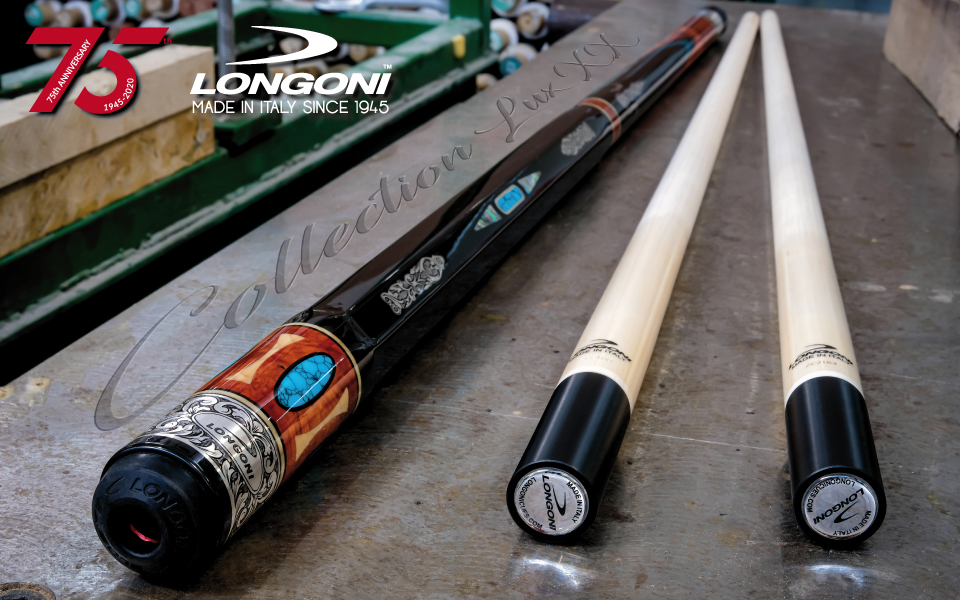 SCROLL HI-RES IMAGE

PREVIOUS VERSION:


DISCIPLINE:
Carom

STATUS:
in collection
PRODUCT DESCRIPTION:
Collection LUX , the queen of the Octagonal Longoni cues, has been developed in the early nineties by Renzo Longoni. All the metal parts, including the joint collar and the buttcap, are made with real 925 silver cheased by hand. In this XX edition , the structure is made with URAL ( black hornbeam) with hexacore, the joint has been reinforced with a special bakelite ; the lower ring is made with rare heather briar coming from the South of Italy. A masterpiece for real billiard collectors.
LIMITED EDITION:


No
WOODS: 

Heather briar, Ural, birdseye maple, hornbeam.
REFERENCE ITEMS:
item 24147 with 2 S2 shafts for carom 3c
item 24632 with 2 S20 shafts for carom 3c

Note: not available for libre game or technical disciplines due to minimum weight.
BUTT MIN WEIGHT 
440 gr
SHAFTS:
Two
PRO PLAYER:
No

SERIAL NR:
Si
YEAR OF FIRST PRODUCTION:


2011
EMBEDDED TECHNOLOGY:
IMPORTANT NOTICE:
The company reserves the right to apply modifications or changes to the product without any obligation of previous notice.