MODELLO STECCA:
MONTEVIDEO

by ELIOMAR BERRUTTI


SCORRI L'IMMAGINE AD ALTA RISOLUZIONE


DISCIPLINA:


5 birilli
STATO:
fuori produzione
DESCRIZIONE PRODOTTO:

Ispirata ad uno dei modelli più di successo della carambola, questo calcio Longoni e' stato sviluppato appositamente per il gioco dei 5 birilli.
Giunto originale VP2 in acciaio inox rettificato, sistema di pesi Vibraless serie 8, innovativo sistema di prolunga 3Lobite.
L'impugnatura è stata realizzata con il nuovo materiale Hibryd Pro Grip (hpg) esclusivo by Longoni, imbattibile per aggrappaggio e leggerezza.
Studiato per puntale con lunghezza 73cm.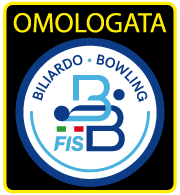 LIMITED EDITION:


No
LEGNI:
ulivo Italiano, carpino nero, acero bosniaco marezzato e palissandro indiano.
SPECIFICHE CODICI:
art. 26191(solo calcio)
DOTAZIONE:
nr 1 prolunga 3 Lobite
nr 1 fodero Simon
PESO MINIMO CALCIO:


500gr
PUNTE:
No
PRO PLAYER:

Eliomar Berrutti
NUMERO DI SERIE:
Si
ANNO PRODUZIONE:
2013
CERTIFICATO:
No
TECNOLOGIA INTEGRATA:
IMPORTANT NOTICE:
The company reserves the right to apply modifications or changes to the product without any obligation of previous notice.