MODELLO STECCA:
CELEBRACION GOLD LEGNO

by GUSTAVO TORREGIANI


SCORRI L'IMMAGINE AD ALTA RISOLUZIONE


DISCIPLINA:


5 birilli
STATO:
fuori produzione
DESCRIZIONE PRODOTTO:
Longoni celebra Gustavo Torregiani e i suoi 3 titoli mondiali.
Ebano, madreperla sintetica color oro, anima in carpino, anelli a scacchiera in ebano e madreperla, intarsi in madreperla acrilica e anello giunto in fenolo ad alta resistenza.
Impugnatura in acero frisee tinto a mano con serigrafia color oro.
Studiata sulle esigenze e con la collaborazione di Gustavo Torregiani.
Studiato per puntale con lunghezza 73cm.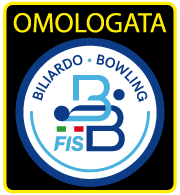 LIMITED EDITION:


No
LEGNI:
ebano, carpino, acero freese

SPECIFICHE CODICI:
art. 26161 (solo calcio)
DOTAZIONE:
nr 1 prolunga 3 Lobite
nr 1 fodero Simon
PESO MINIMO CALCIO:


500 gr
PUNTE:
No
PRO PLAYER:

Gustavo Torregiani
NUMERO DI SERIE:
Si
ANNO PRODUZIONE:
2010
CERTIFICATO:
No
TECNOLOGIA INTEGRATA:
IMPORTANT NOTICE:
The company reserves the right to apply modifications or changes to the product without any obligation of previous notice.