LONGONI HANDGRIPS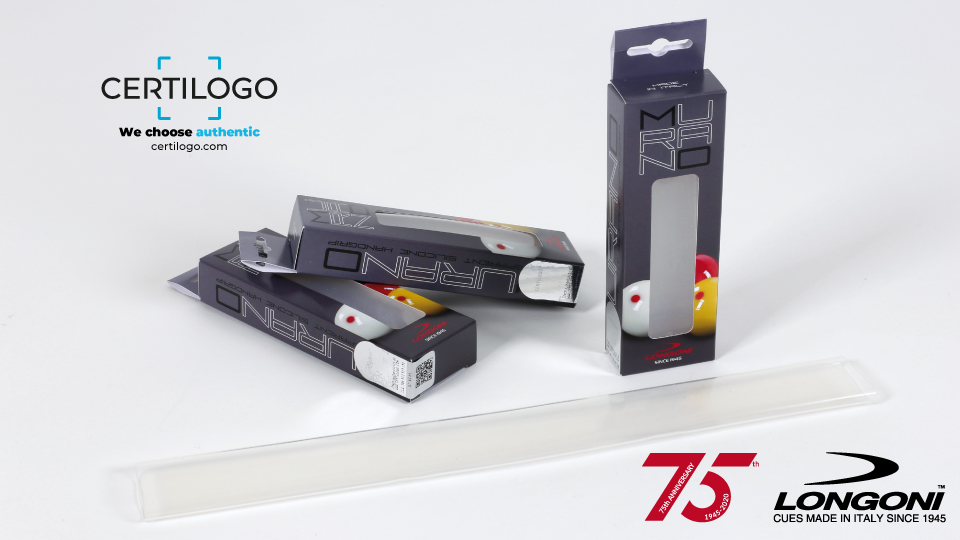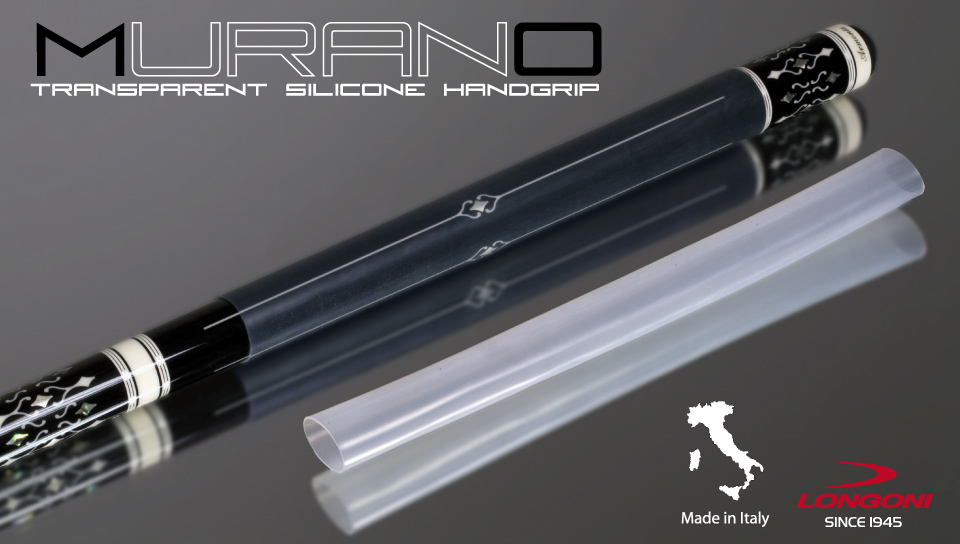 Murano is the handgrip chosen by Longoni to give the best grip to your game leaving unchanged the beauty of your cue's woods.
Made of pure silicone rubber, the same used in the medical field, it is a non-toxic product and suitable also to whom is latex allergic.
It can be easily put on the cue with the help of a few sprays of glass detergent (which does not contain solvents), scrolling it till the required position.
Once the liquid in excess has been removed with a soft cloth, after about one hour your cue is ready for the game.
Art: 18998
Technical Notes:

 
Toscana Natural
Art. 18175

Toscana Dark Brown
Art. 18174

Toscana Black
Art. 18170

The best buckskin leather handgrip for your cue by Longoni.
Vera pelle - real leather
Made in Italy
Lenght: 32 cm
Weight: 15 grams
Available in three different colors 

 

 
 The Latex grip suitable for carom cue.
Length/lunghezza: 35,5 cm
Weight/peso: 11 gr
Tichkness/spessore: 0,5 mm
Diam. 20/33 mm
Sold by piece/venduto al pz

Texturized surface

 

 
 Art. 18041
Handgrip "X-Grip" black
 
 Art. 18258
Handgrip "X-Grip" red
 
 Art. 18259
Handgrip "X-Grip" green
 
 Art. 18260 

 

 

 
 Length/lunghezza: 35,5 cm
Weight/peso: 19 gr
Tichkness/spessore: 1 mm


Diam. 20/33 mm

Sold by meter/venduto al mt.

 
 
Smooth surface

 

 

Art.

18163