CUE MODEL:
GALAXY MAPLE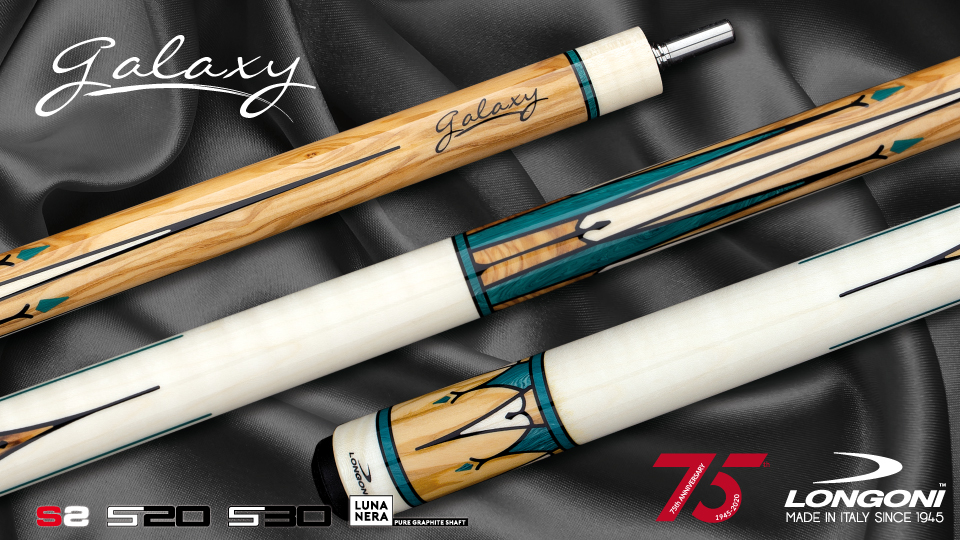 SCROLL HI-RES IMAGE


carom
in collection
PRODUCT DESCRIPTION:
Asia fascination, Italian design. An elegant design enriched by new materials such as the green precious s-malachite. The structure is made with Hexa Core technology. The cue is normally delivered with S20/S30 laminated shafts.


LIMITED EDITION:


No
WOODS: 
curly maple, olive wood, hornbeam core
REFERENCE ITEMS:
Item 27778 with nr 2 S20 K69 VP2 shafts for carom 3c
Item 26258 with nr 2 S30 K69 VP2 shafts for carom 3c
BUTT MIN WEIGHT:


360 gr
SHAFTS:
two
PRO PLAYER:
-

SERIAL NR:
Handsigned number
YEAR OF FIRST PRODUCTION

:
2014
EMBEDDED TECHNOLOGY:
IMPORTANT NOTICE:
The company reserves the right to apply modifications or changes to the product without any obligation of previous notice.